Our Elected Leaders
2017-2018 Board Members
President:                                            Diane Whiteside-Peck – June 30, 2019
Vice President:                                    Karen Nelson – June 30, 2019
Clerk:                                                  Bruce Harrison – June 30, 2018
Financial Secretary:                            Janet Wood – June 30, 2018
Treasurer:                                            Marcel Gagnon – June 30, 2019
Liaisons:                                              Judi Reis – June 30, 2020
Patty Kidder – June 30, 2019
                                                            Gary Wood – June 30, 2018
DRE:                                                   Ryan and Mesha Quinn
Church Leadership                                                                       
Budget and Finance Chair:
Building and Grounds:                       Bob McCormick
Caring Circle Chair:                            Gail Burnett
Choir:                                                  Charles Grindle
Church Historian:                                Helen Kane
Corner Cupboard:                               Peg Sawyer, Judi Reis, Dee Ames, Helen Kane
Earth Stewards Green Team:              Judi Reis
Finance Committee:                            Peg Sawyer, Pat Herrick, Ginny Howe, Deb Folsom
Fundraising:
Grant Manager:
Homesteaders:                                   Jan Sacco, Melody Wood
Investment Management Committee: John Steffens, Peg Sawyer, Art Dumas, Howard Dupee
Members and Friends:                       Tonia Chase
Music Committee Chair:                     Melody Wood
Nominating Committee:                     Ginny Howe 2018, Lisa Huestis 2019, Vickie Bugado 2020
Religious Education Committee:
Stewardship/Members:                       Kristie Praschak
Women's Alliance:                              Nancy Farnham
Worship:                                             Rev. Steve Cook
Worship Associates:                           Rev. Steve Cook, Patty Kidder, Mesha Quinn, Evelyn LaBree, Tom Huber, Bev Brent, Judi Reis, Jan Sacco, Janie Waterhouse,                                                                  Vicky Bugado
Our Ministerial Search Committee
Lisa Huestis, Evelyn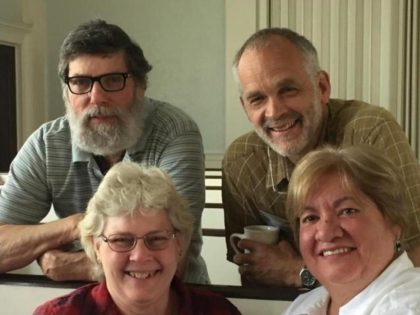 LaBree, Tom Huber and Lee Burnett are SUUC's representatives to the Joint Ministerial Search Committee.